At one point water in California was free flowing. With climate change we are facing a drought that can alter all of our lives. The West's mountain snowpacks have shrunk, on average, 23% between 1955 and 2022. By the end of the 21st century, California could lose as much as 79% of its peak snowpack by water volume.
Californians were surveyed in July of 2022. There is a growing concern around the availability of water. In the survey 3 in 10 Californians name water supply and drought as the state's top environmental issue and nearly 7 in 10 say the water supply is a big problem in their part of the state.
This chart is a great visual of how most California believes not enough is done about the drought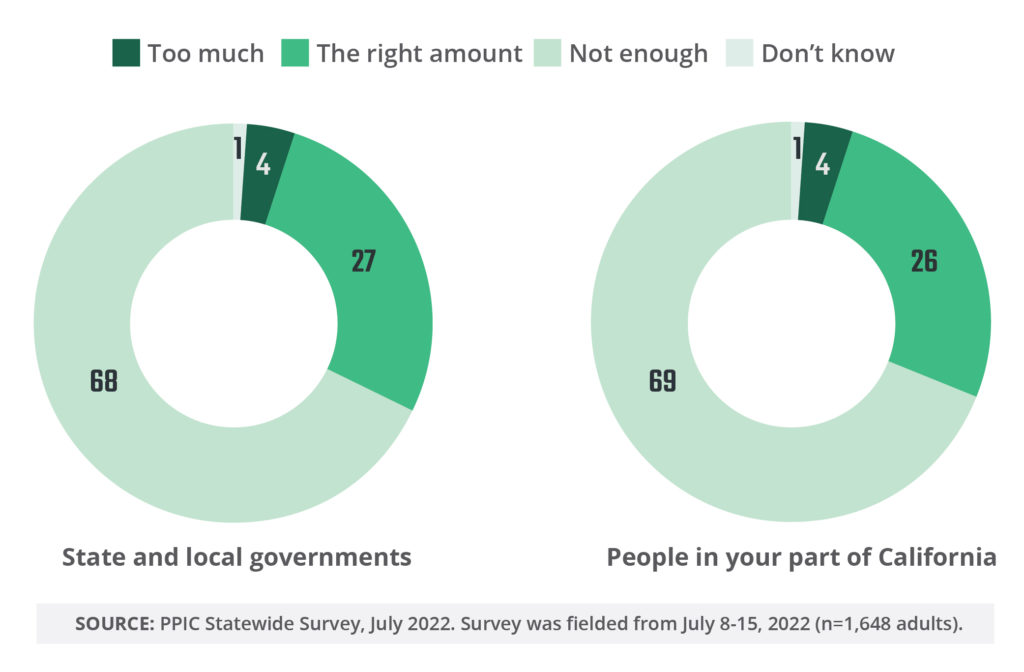 With California's Central Valley responsible for almost a quarter of the food production for the country the numbers show an important story. "California's unprecedented megadrought may leave as much as 800,000 acres of farmland, amounting to 1,250 square miles, unworked this year, says an expert. "'A July 10 CNN wire article stated the problem simply, "There just isn't enough water in California to satisfy what's been allotted on paper." Source Vision times 2022
This is why Recovered water solutions want to help rethink the way manufacturers use water. It is possible to reuse much of the water that is just disposed after usage. With technology we can solve the climate issue one at a time together.